Johan Vrancken will be joining us as Chief Revenue Officer
April 13, 2021
We are excited to announce Johan Vrancken will be joining NAILBITER as our new Chief Revenue Officer in May 2021.
Formerly an Executive at Nielsen, Johan worked with our Co-Founders Amishi Takalkar and Amit Dhand at Affinova where he was a transformational leader and superb client partner.
Johan will be based in Amsterdam and will take charge of our Client Services globally with a specific focus on opening new offices across Europe, Asia, and LATAM. While we've operated globally since 2015, Johan's addition will put Client Services feet on the ground in most major markets.
NAILBITER has expanded to Europe
April 5, 2021
I am pleased to announce the latest development at NAILBITER! As of early 2021, NAILBITER has expanded to Europe starting with the UK in a series of Global Expansion slated for 2021 / 22. While we have been executing work globally since 2015 leveraging our US and India teams, this expansion indicates our continued commitment to growing the adoption of Videometrics by our clients globally and bringing quantitative, observational data and metrics to the insights community everywhere.
Leading our efforts is Sumi Nair joining us as SVP of Client Service, Europe. Sumi is a proven leader and has a strong track record of driving client adoption of new technologies by leveraging her strong relationships across Europe, which I have seen firsthand at Affinnova. She is based in London and will be building a team across the continent. Reach out if you or someone you know is interested – we are hiring across all teams!
Also, stay tuned for more BIG news coming in the next two weeks…exciting times here at NAILBITER!
Virtual Reality Vs Augmented Reality / RBDR
March 9, 2021
NailBiter Vice President Katie Egge details for the benefit of researchers the differences between widely familiar Virtual Reality and less familiar Augmented Reality.
Happy International Women's day
March 8, 2021
This International Women's Day, we celebrate the women who make our industry great. Both here at NAILBITER and within our clients' organizations, smart, hardworking, and powerful women make the insights industry better everyday!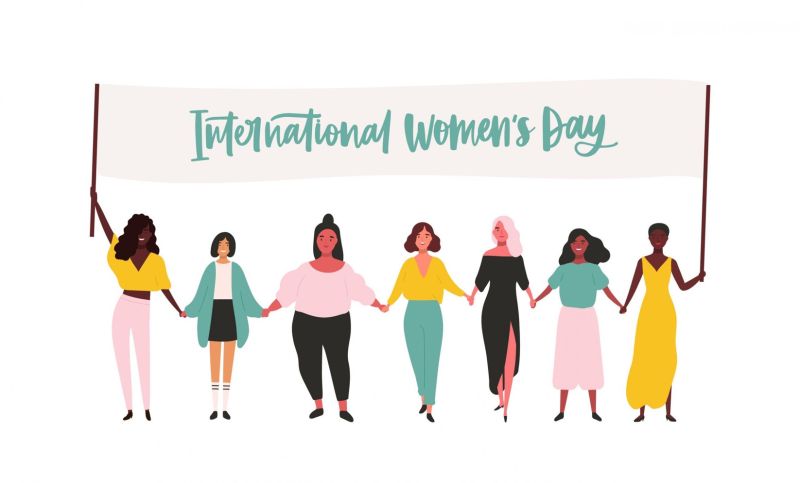 NAILBITER :Unlocking the power of consumer & shopper behaviour in CPG
Sept 15, 2020
Proud to share that CIOReview has recognized NAILBITER as one of the Top 10 Most Promising CPG Solution Providers in 2020. "In the last 20 years, CPG research seems to have fallen behind in leveraging the data revolution. It wasn't because there wasn't enough data, but rather too much data with very little insight. That's where I believe [NAILBITER] is making a change, using behavioral data to give CPG manufacturers better insights into their product and branding." Be sure to check out the August issue, featuring a cover story with NAILBITER's Co-Founder and CEO Amishi Takalkar.
GreenBook GRIT 'Top 50 Most Innovative Suppliers'
July 15, 2020
It's our inaugural year on the GreenBook GRIT 'Top 50 Most Innovative Suppliers' list, so we decided to ask a few of our client partners what makes us innovative...here's what they shared
"Ponderings from the Perch"- Priscilla of Little Bird Marketing and Jocelyn Simon share a moment of Truth-"
May 29, 2020
Check out NAILBITER's SVP of Client Services, Jocelyn Simon, on "Ponderings from the Perch", the podcast from Priscilla McKinney and Little Bird Marketing. In this engaging conversation, you'll hear topics covered such as why Videometrics are critical for the evolving CPG and Retail landscape, why new product launches need more than just sales data to determine success, and Jocelyn's pet peeve around the word "actionability".
Can CPG go D2C?
May 16, 2020
Is D2C the next shift in the disrupted CPG retail landscape.If you're a big, medium or small-sized CPG manufacturer who's exploring a D2C launch, NAILBITER can help you with behavioral data to understand what shoppers are seeking from the online grocery experience.
Get a grip CPG!
March 11, 2020
NAILBITER's co-founder, Amit, weighs in on how the Coronavirus will impact CPG. Spoiler alert...it won't. Read on to know why CPG is always strong to bounce back in the face of crisis.
WHAT HAPPENS IN STORE AFTER THE BIG GAME?
Feb 20, 2020
As the Super Bowl advertising fades, the big brands and new products that grabbed attention using that ad platform are left to fight it out in a crowded CPG marketplace. They may have spent up to a reported $5.6 million for a :30s Super Bowl ad spot, but now they need to be Noticed in-store and deliver an at-shelf message that gets them into shoppers' carts.
The third season of The Masked Singer wasn't the only video footage to follow the Superbowl. We used NAILBITER's videometric platform to capture our own big reveal... when shoppers headed to the store after the big game.
Some shoppers made clear connections from the Super Bowl ads to the products they found in-store. Others went looking, but had trouble finding advertised products. Watch these NAILBITER videos for a taste of how it all happens in-store.
Wondering what's happening in the aisle in your categories? Follow us on LinkedIn and let us help you uncover real shopper behavior with NAILBITER videometrics.
Behavioral science - great hope or all hype?
December 15, 2019
Ditching claimed metrics and observing real behavior could revolutionize shopper insight, so why do only 1/3 of firms do it? We look at the barriers which have stopped behavioral research from scaling, and the new tools which might break through and let it fulfill its huge potential.
Join NAILBITER at the Final Events of 2019!
October 17, 2019
As the calendar year begins to wrap up, the final conferences and events for the year are right around the corner. The NAILBITER Team is excited to be attending and speaking at several conferences to round out the year. Below is a calendar of events where the NAILBITER Team will be in attendance as well as any presentations we will be giving.
NAILBITER is a Global Quantitative Videometrics Platform that unlocks behavioral, observational insights at scale. Through hundreds of videos of real transactions, usage occasions, and shopping trips, NAILBITER is able to observe and decode key behaviors and their drivers to bring new and powerful insights to answer your biggest business questions.
To learn more, visit us at any of the events below or email info@nail-biter.com.
List of Final Events of 2019!
In-Store Video Tells the Full Story of Super Bowl Shopping
February 4, 2019
With the Super Bowl over, the conversation now switches to the commercials. But, what if I told you that by focusing on just the commercials, you're missing a big piece of the Super Bowl marketing blitz?
For the weeks leading up to the big event, shoppers have been engaging with in-store marketing and displays by the same brands that paid for ad spots during the game. At the end of the day, the products that consumers put in their cart and purchase are what matters most, and their behavior in-store helps uncover which brands won over shoppers in-store before the Super Bowl.
Leveraging our Videometrics approach, NAILBITER captured real shopper transactions in-store across a variety of categories to begin to uncover who won and who lost the Super Bowl. Which categories made best use of displays before the game? What brands were able to convert shoppers? Who missed out on a big opportunity? We used videos of real shopper behaviors and decisions to begin to unravel those questions.
Click Here to read more
October update from CEO Amishi Takalkar
October 15, 2018
I am pleased to announce several exciting developments: – Tracy Needham, industry veteran in Tech, has joined NAILBITER as VP of Research – Rolled out a major upgrade to our Marketing Effectiveness product and very excited for the tremendous client response, especially on Advertising and Display Videometrics – Successful integration of Voice to the NAILBITER Omnichannel...
I am pleased to announce several exciting developments:
– Tracy Needham, industry veteran in Tech, has joined NAILBITER as VP of Research
– Rolled out a major upgrade to our Marketing Effectiveness product and very excited for the tremendous client response, especially on Advertising and Display Videometrics
– Successful integration of Voice to the NAILBITER Omnichannel Shopper Journey Videometrics Platform
New Video Metric Norms for Packaging
October 5, 2018
Thrilled to report that we just completed an update to the NAILBITER norms database! This is our repository of (in-store) video based shopper metrics across 800+ CPG brands 4 teasers related to packaging: 1 in 4 shoppers across all (CPG) brands are influenced by packaging in their purchase decision, on a typical shopping trip Less...
October 5, 2018 - Posted by: Amit Dhand - In category: Blog, News - No responses
Thrilled to report that we just completed an update to the NAILBITER norms database! This is our repository of (in-store) video based shopper metrics across 800+ CPG brands